Stirling Student Properties - as recommended by The Independent and UCAS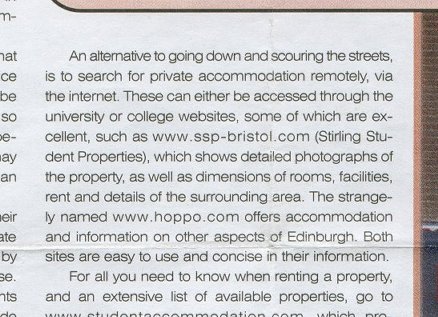 The above article is taken from "Which Way? 2000", which was published in the Independent On Sunday on 5 August 2000, in conjunction with UCAS.

This was a free guide for current and prospective students, with detailed advice in all areas of student life, which was also distributed to every student in the country.

Stirling Student Properties is very proud to have received such an accolade as this, as we endeavour to provide a high quality service in every aspect of our business.
Copyright © 2000- Computer Solutions UK, Stirling Student Properties